Park Hours: 10:30am - 7:00pm
Time in Park: 11:30am - 1:30pm
Weather: Hot
Crowds: Not Crowded
Event: April Stooge Day
Rides: (In order)
Fiesta Texas Railroad 1x; No wait
Poltergeist 1x; No wait
Scream 1x; 5-10mins
Scooby-Doo Ghostblasters: The Mystery of the Haunted Mansion 1x; No wait
Pandemonium 1x; No wait
Superman Krypton Coaster 1x; 5-10mins
Other Rides (That I didn't ride, but other people in my party did):
Motorama 2x
Wave Runner 1x
Shows: No shows
Food: Slurpee, Water, and a few snacks!
Shopping: A Tee and shorts!
Notes:
SkyScreamer is the same height as Scream from the highway!
SkyScreamer is huge in person in pictures! Pictures don't give it justice!
I still can't see SkyScreamer at the park! It doesn't feel right! But I guess that we havn't experience a new ride in awhile!
Wagon Wheel is still the same as Opening Day
S.S. Overboard is still SBNO
IT WAS HOT!! And it's not even summer!
Now for PICTURES!! (I forgot to charge up my camera so I used my Iphone, so not the best quality Sorry!)
More pictures are on my Facebook, than are posted here!
SkyScreamer from Los Festivales!
SkyScreamer behind Bugs' White Water Rapids!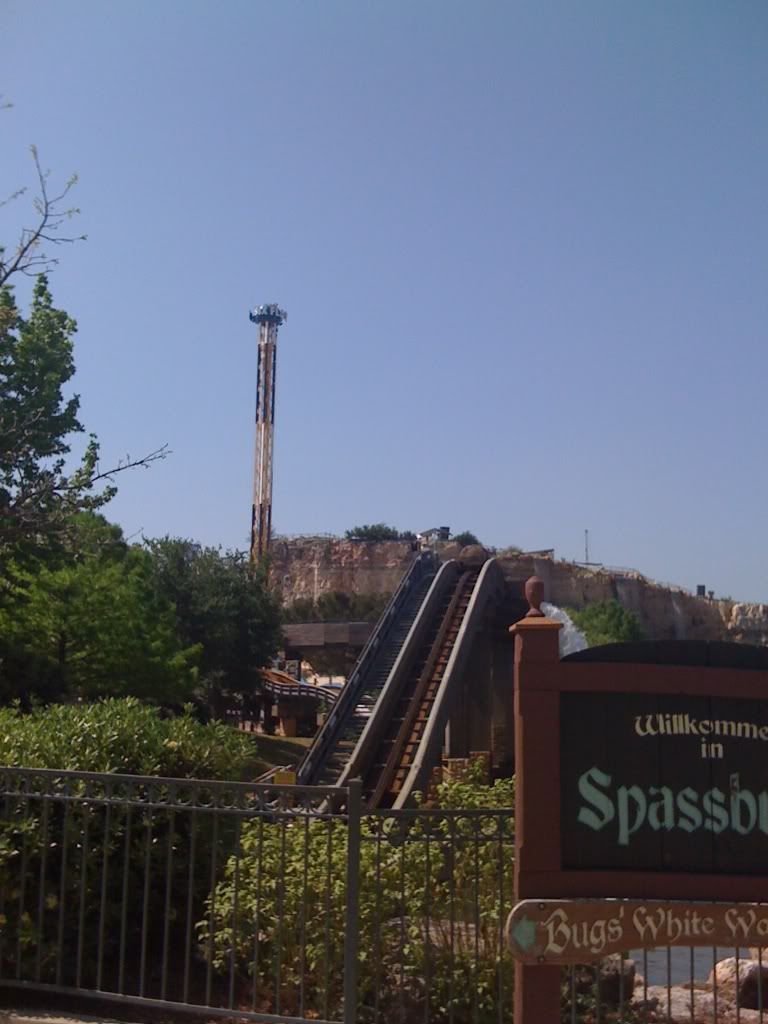 SkyScreamer from Spassburg!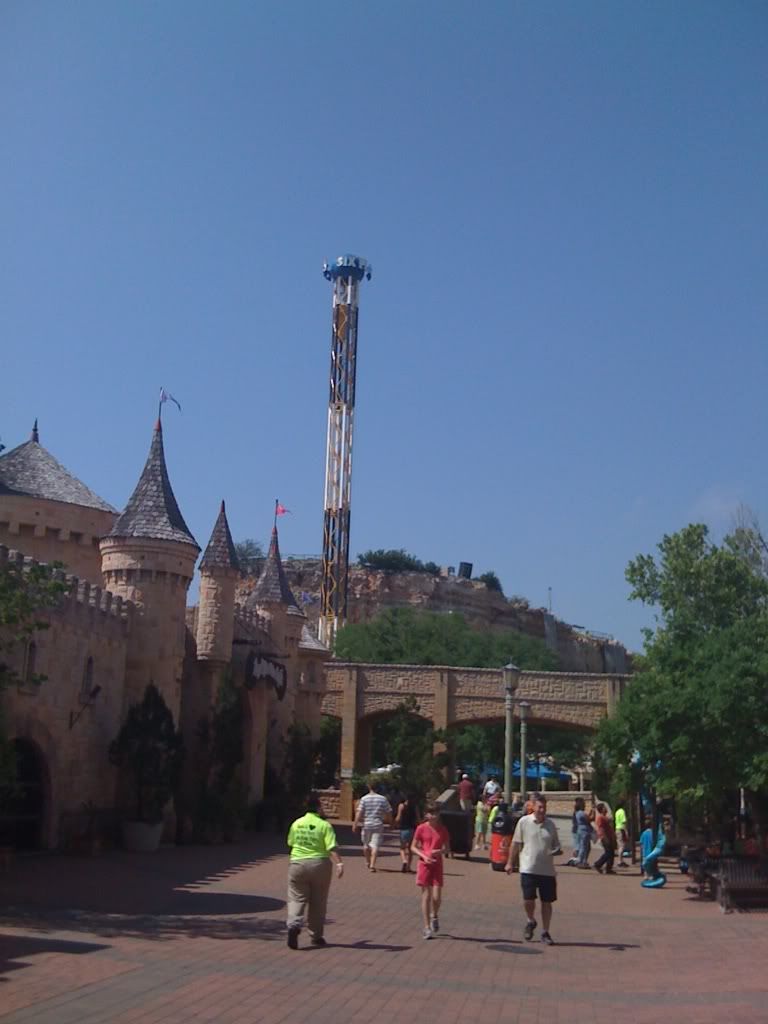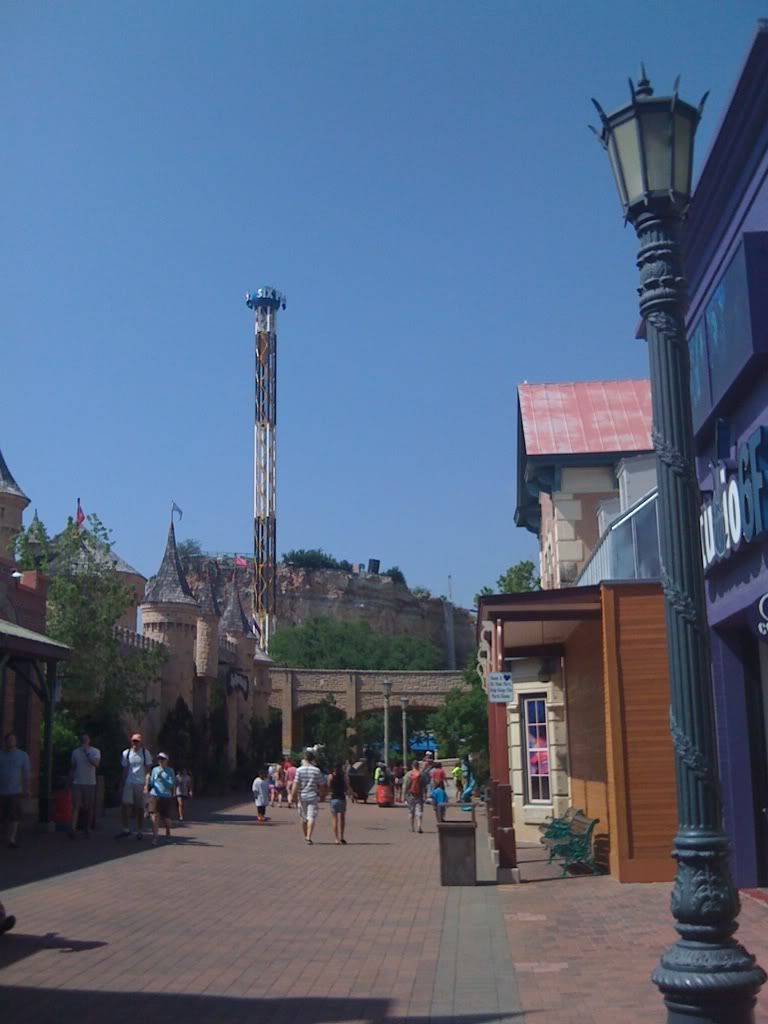 SkyScreamer behind the tree!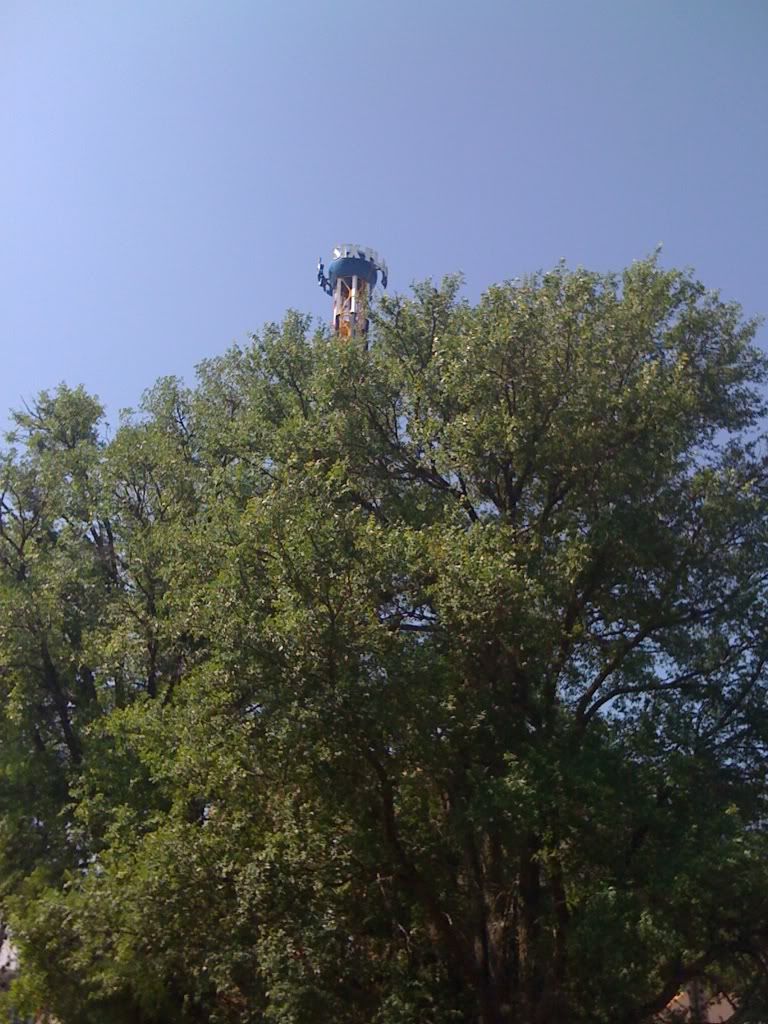 Walking up to SkyScreamer!
Looking Up!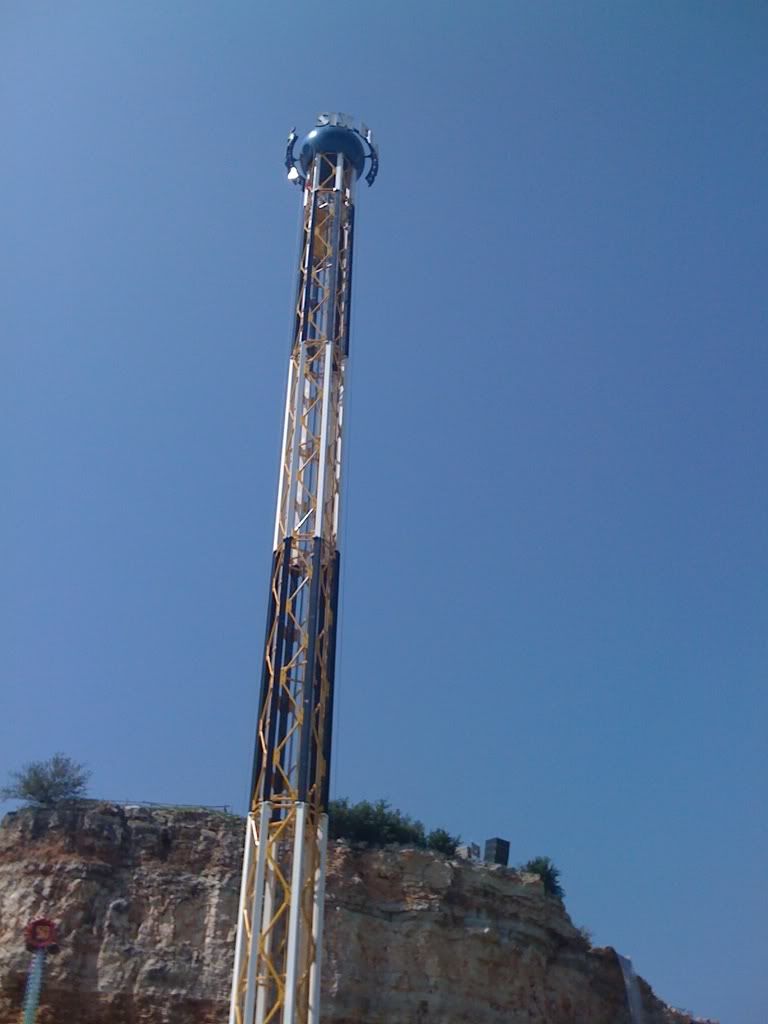 Through the fence!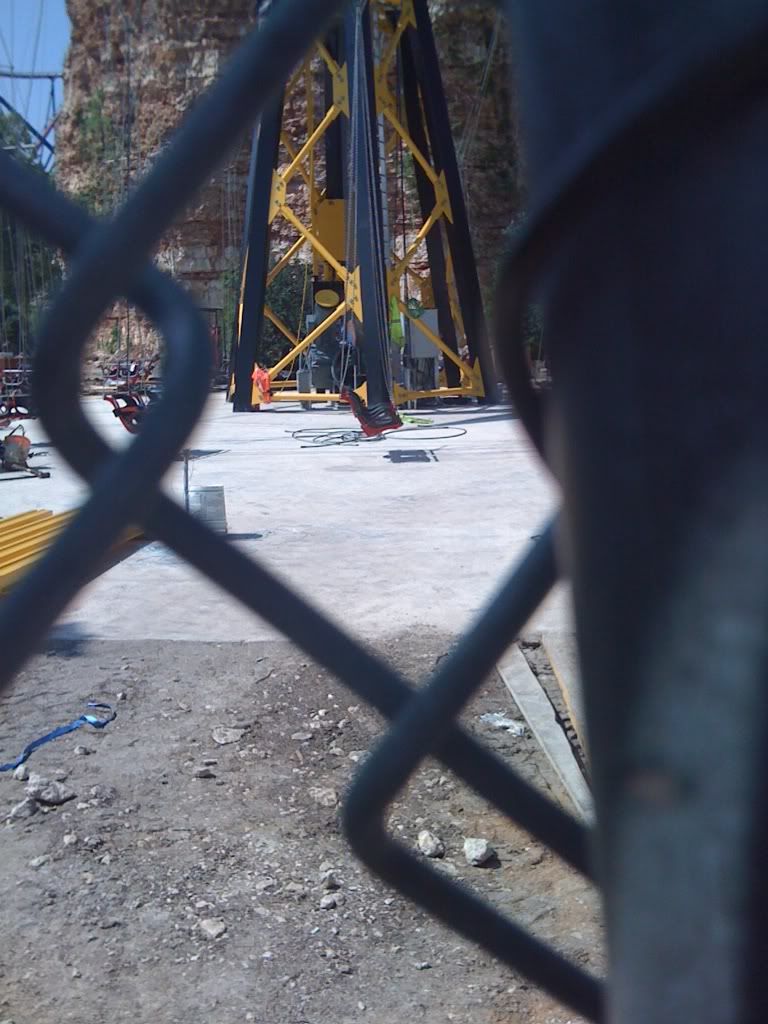 Love the Red and Black rather than Red and Blue like others!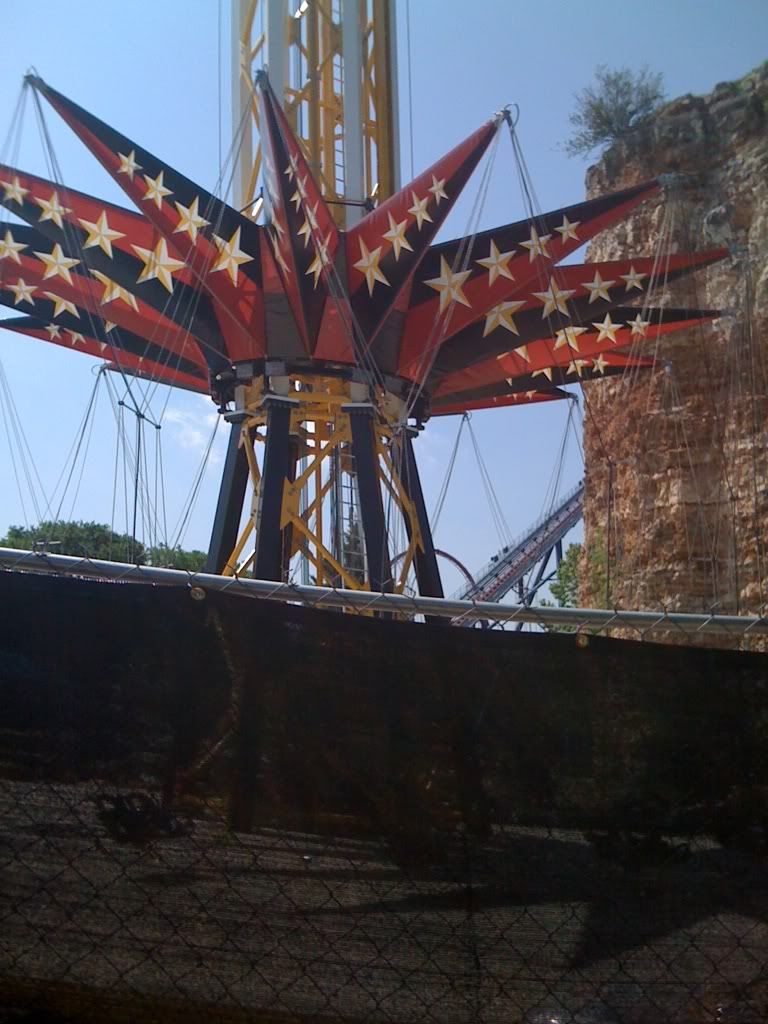 Control building where the employees do their thing to operate the new ride!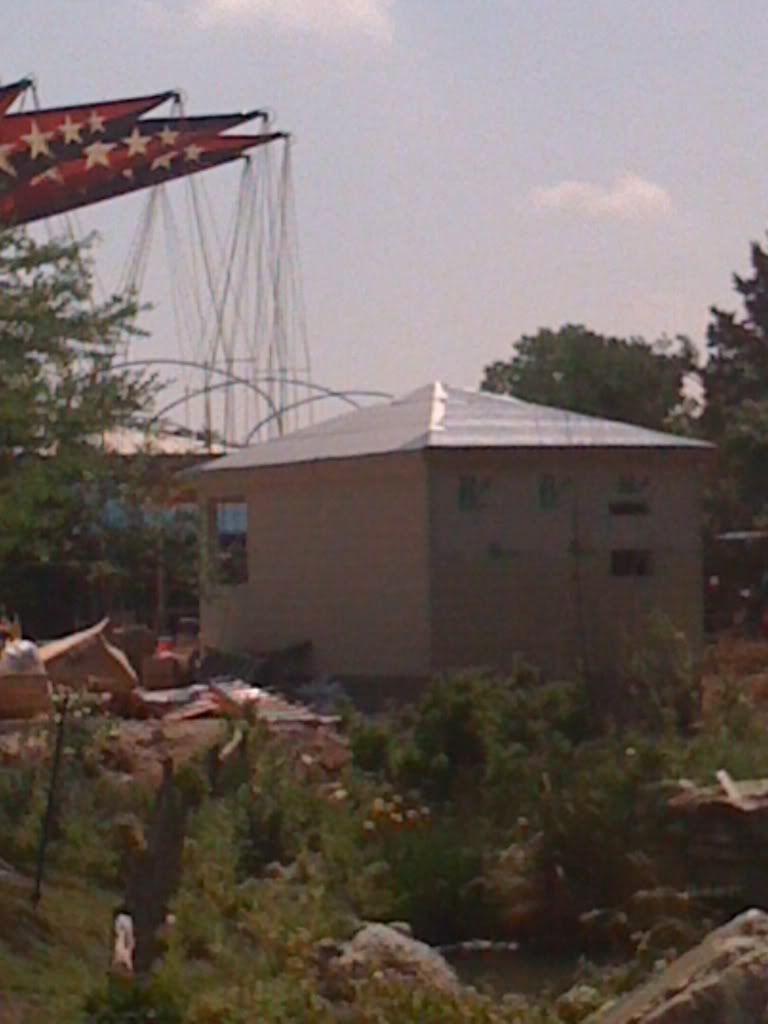 Another shots!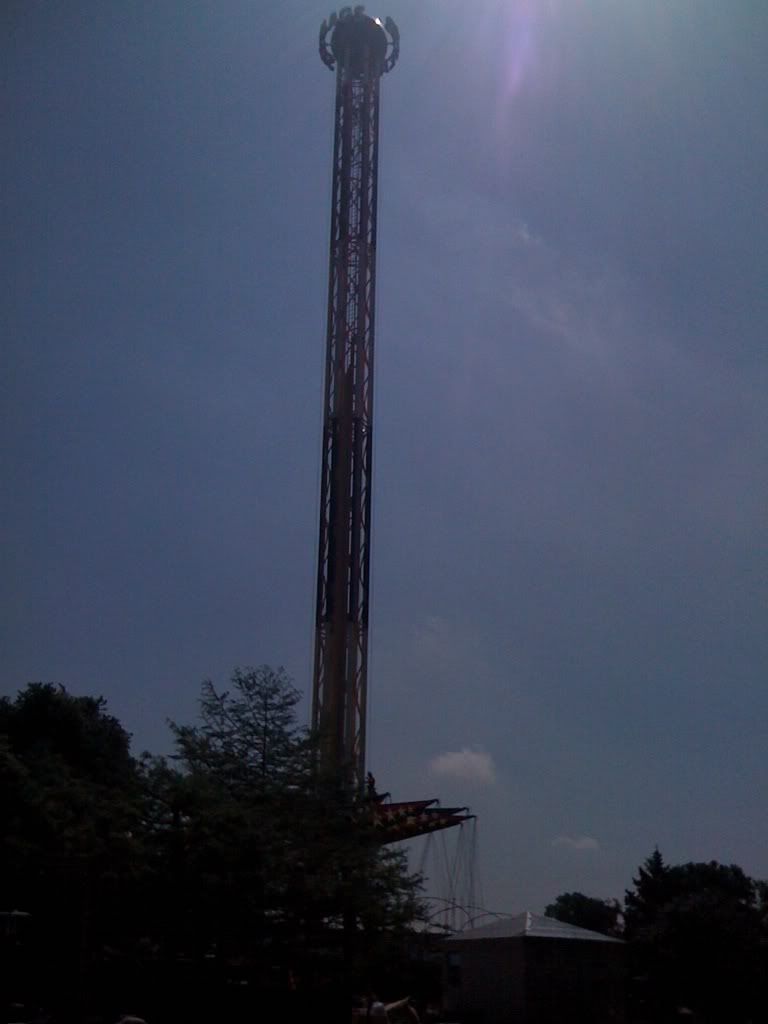 I am in this picture can you point me out?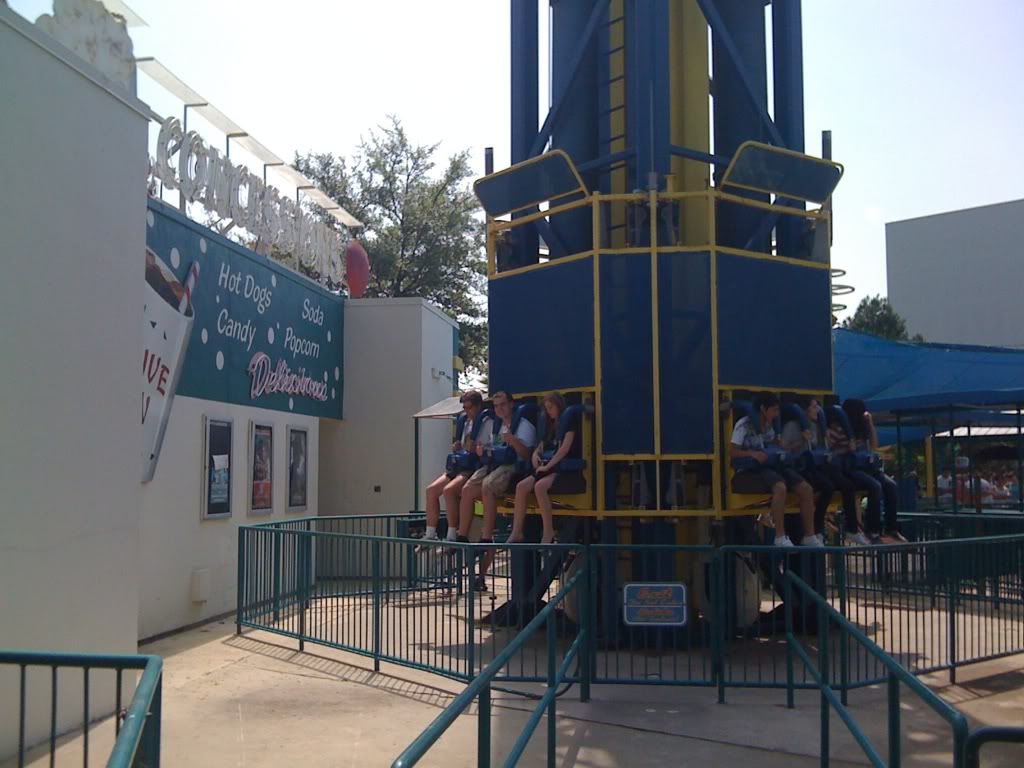 Always have to have a shot of Goliath!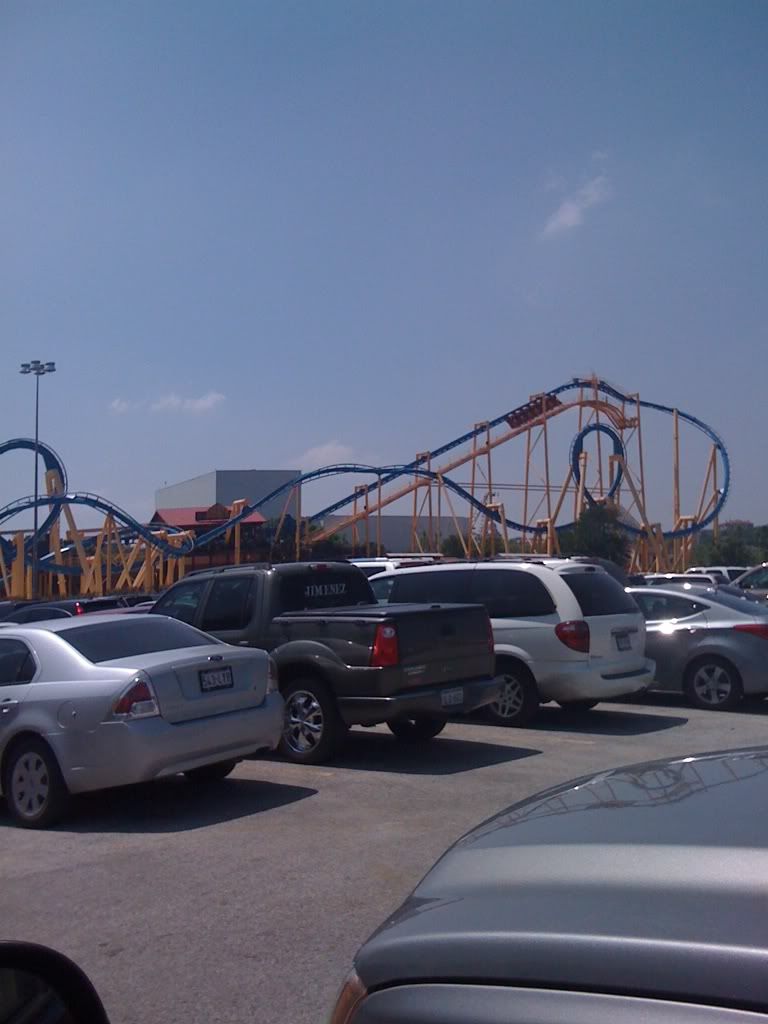 What a Great Shot... But only if SkyScreamer was up top swinging!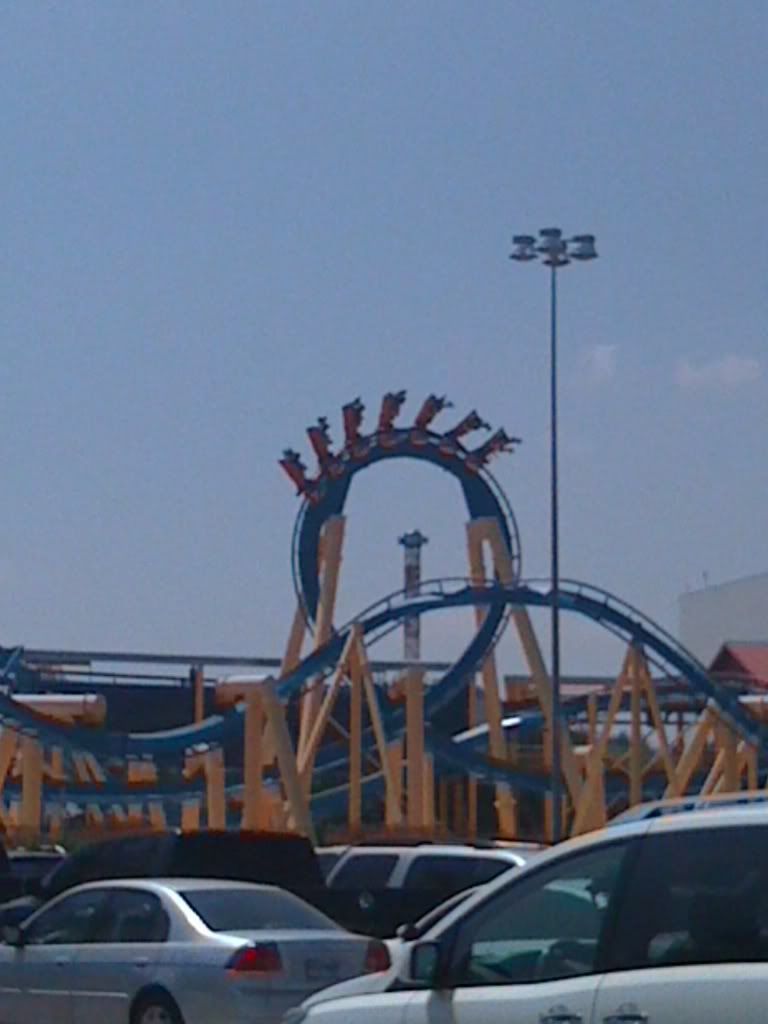 Thanks for Reading!
Jerry